What do you
need help with today?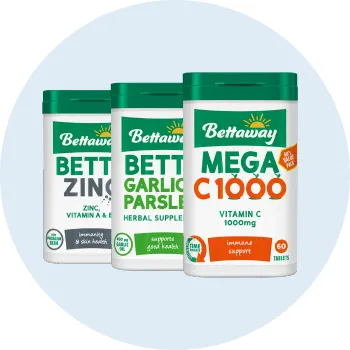 The cold winter weather really taxes our immune system making us vunerable to colds and flu. Help your family stay healthy this winter with these great immune focused products.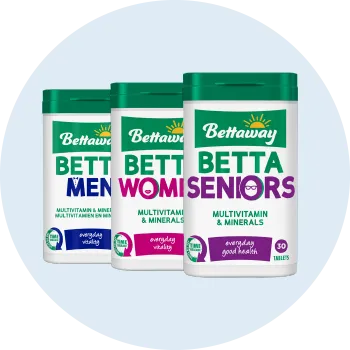 Work hard, play hard – if thats your lifestyle, Bettaway has a range of products to replenish the vitamins and minerals you need to stay active and healthy. 
Bettaway is one of our proudly South African brands with a rich heritage of over 36 years, Bettaway has been making healthy living easier since 1985.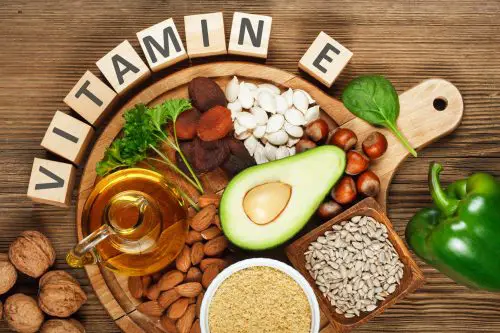 We often hear of how important Vitamin C is in flu season, or Vitamin B...